Features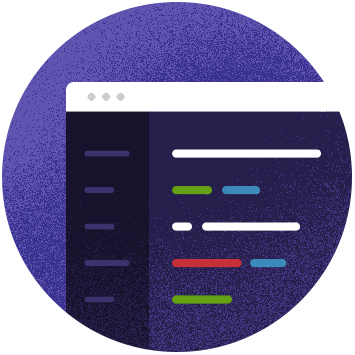 Modern Dashboard
Our lightning fast and flexible dashboard allows you to solve problems faster.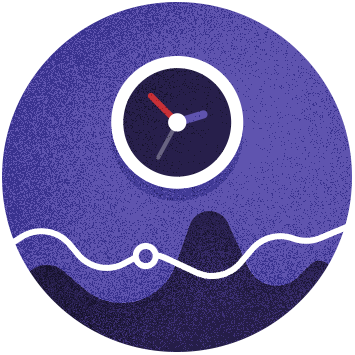 Real-Time Tailing
Real-time tailing, let's you know the current state of your app without the delay.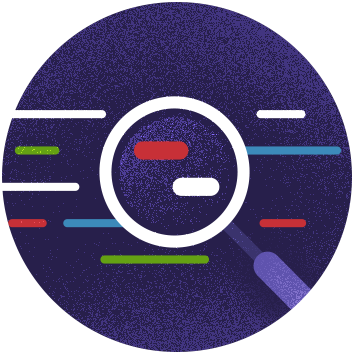 Fast Searching & Filtering
Search and filter logs by user, request ID, or any other context. Filtering out the noise quickly = higher productivity.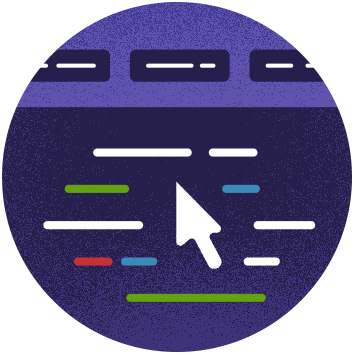 Clickable Logs
Clicking logs in Timber reveals valuable metadata and context. Never get caught lacking the data you need.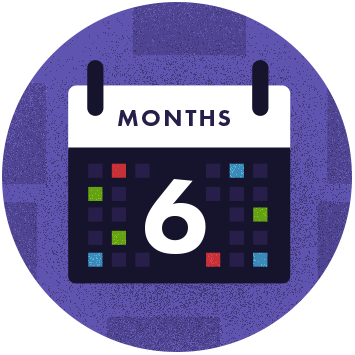 6 Month Retention
Most services keep your logs for 2-4 weeks, we offer 6 month retention by default at no extra charge.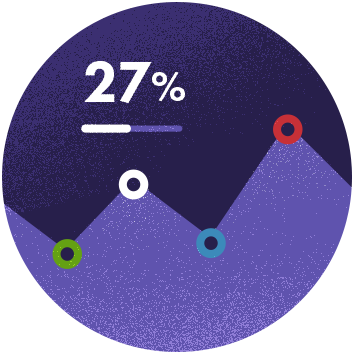 Log-based Graphing
Easily identify outliers and trending events based on your log data. Close the loop from graphs, to data, to problem solved.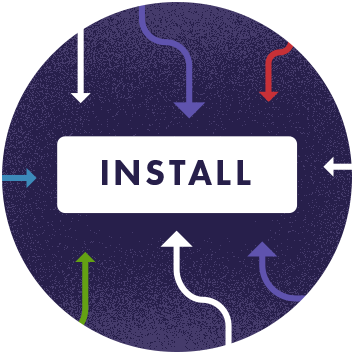 1 Line Installers
Install timber in less than a minute with our single command installers. No agents or special APIs; just simple logging.
Demo
Timber offers a stunningly powerful interface built to take advantage of context and events.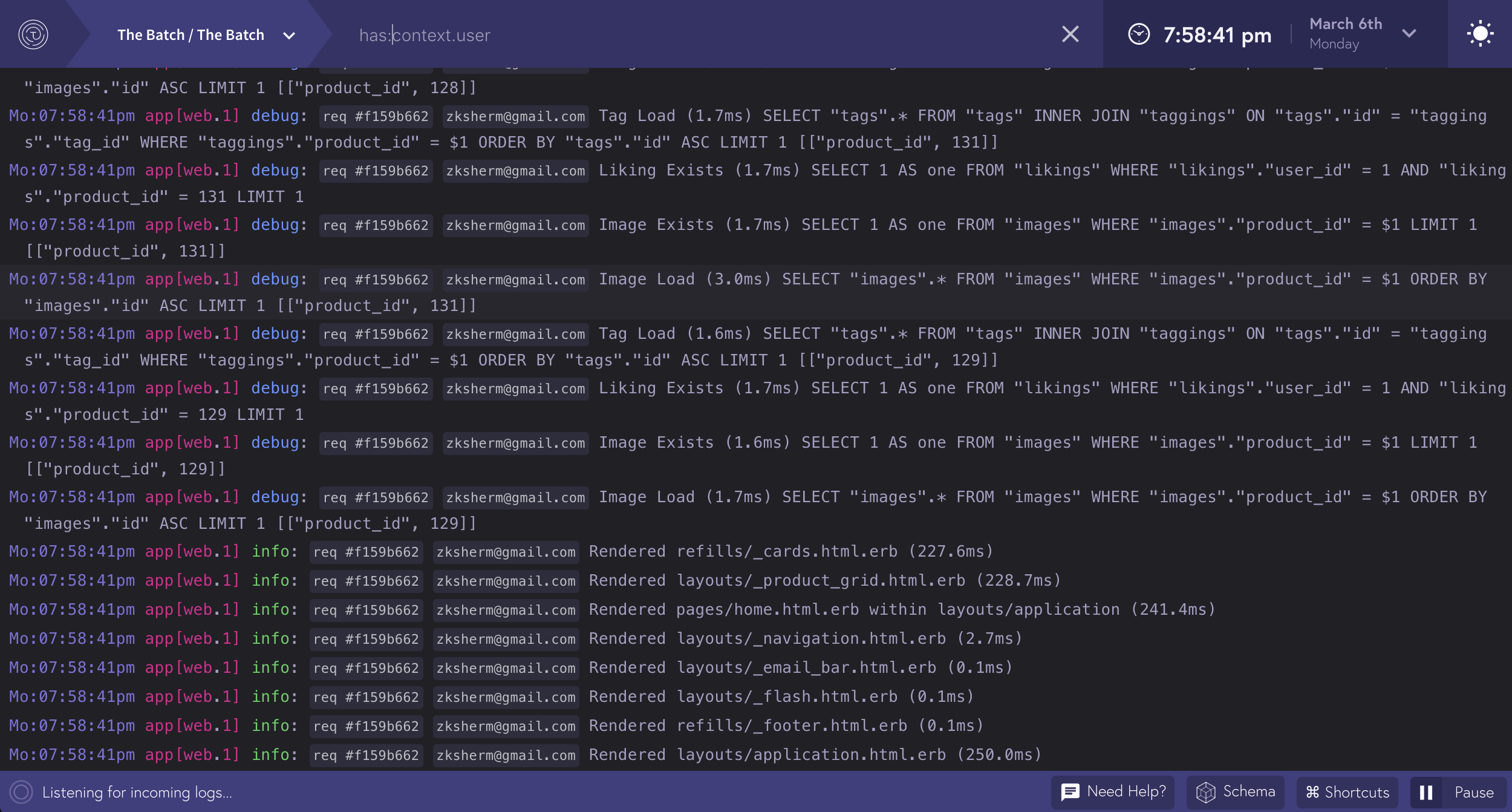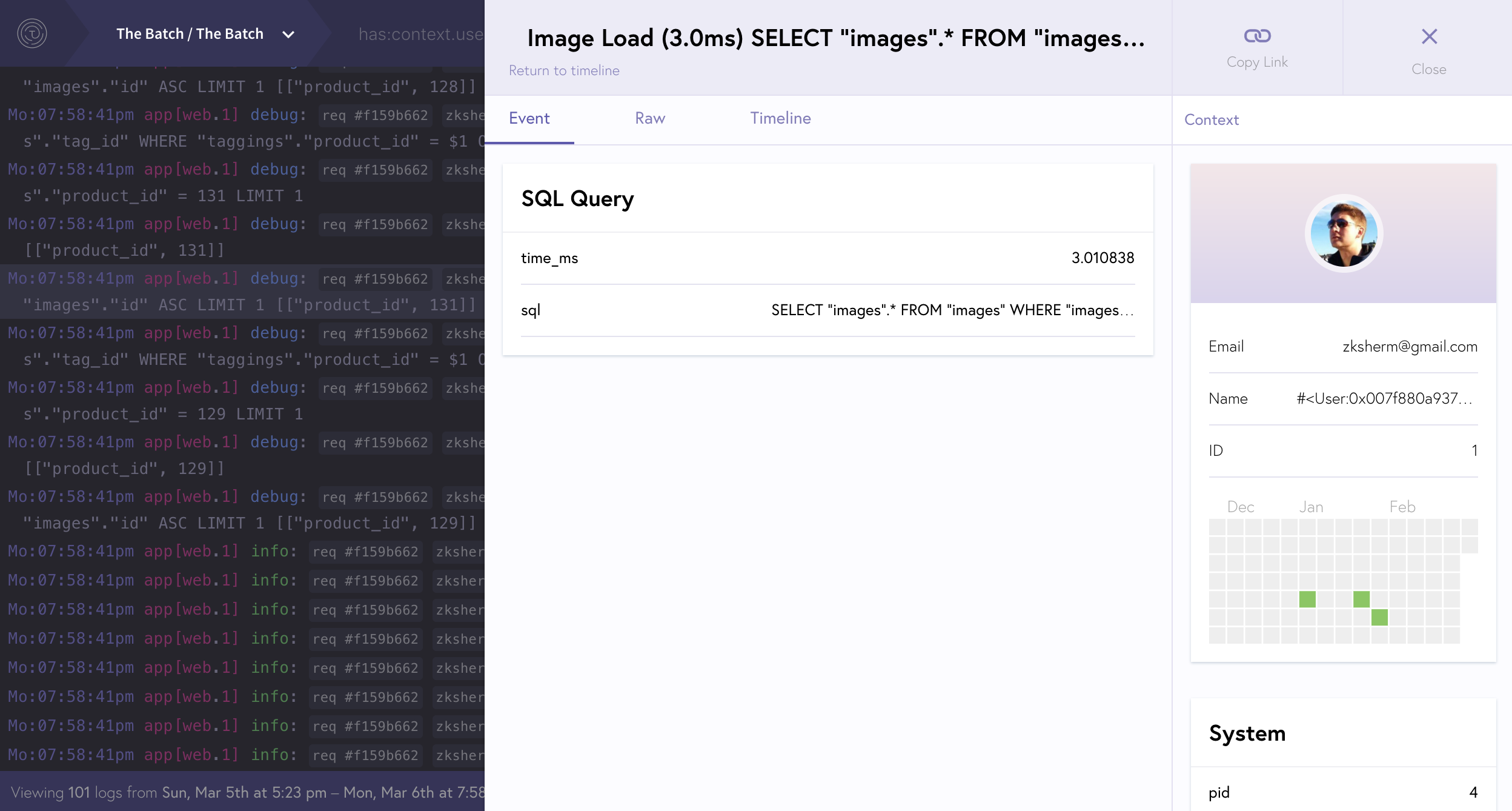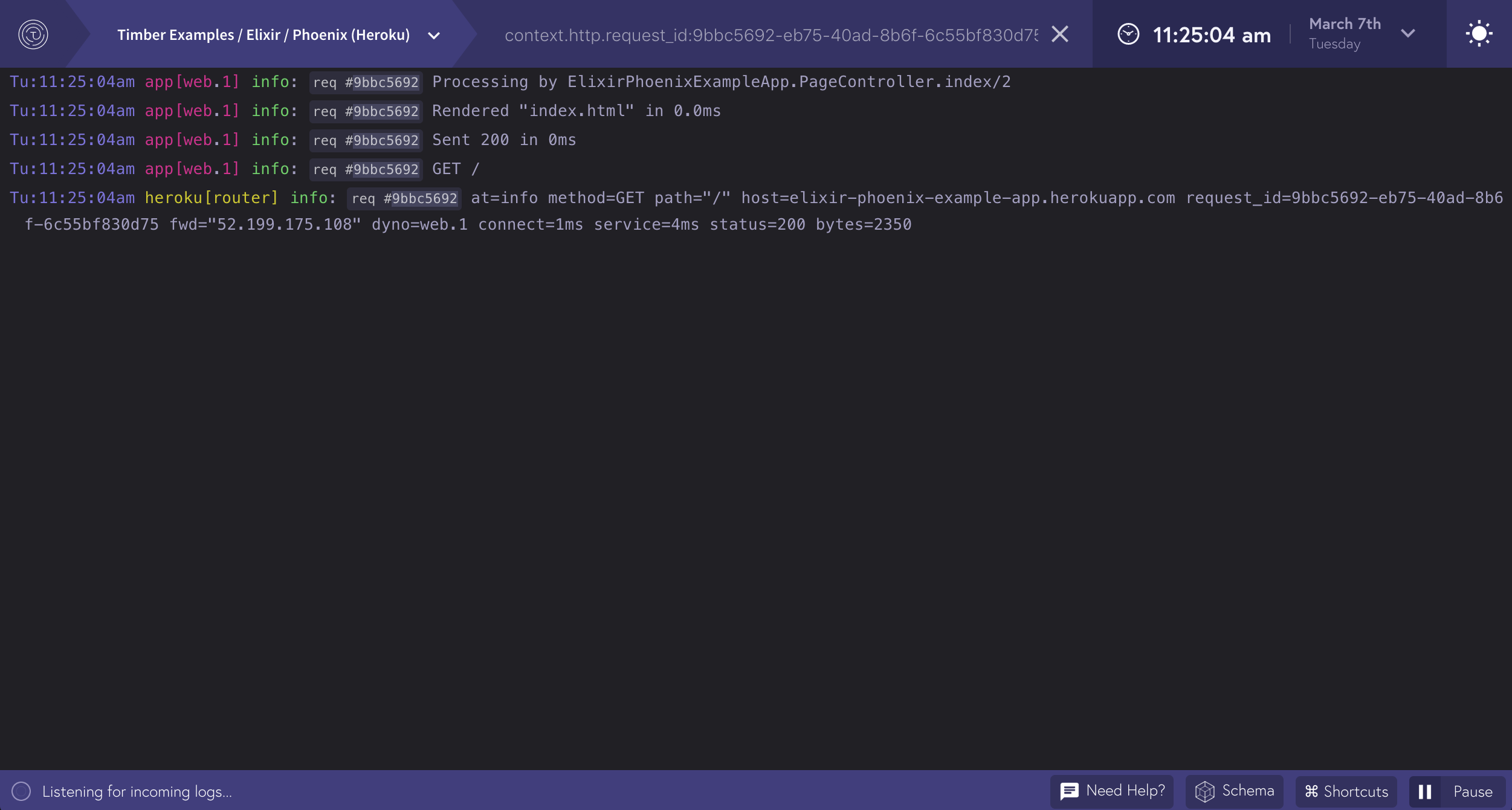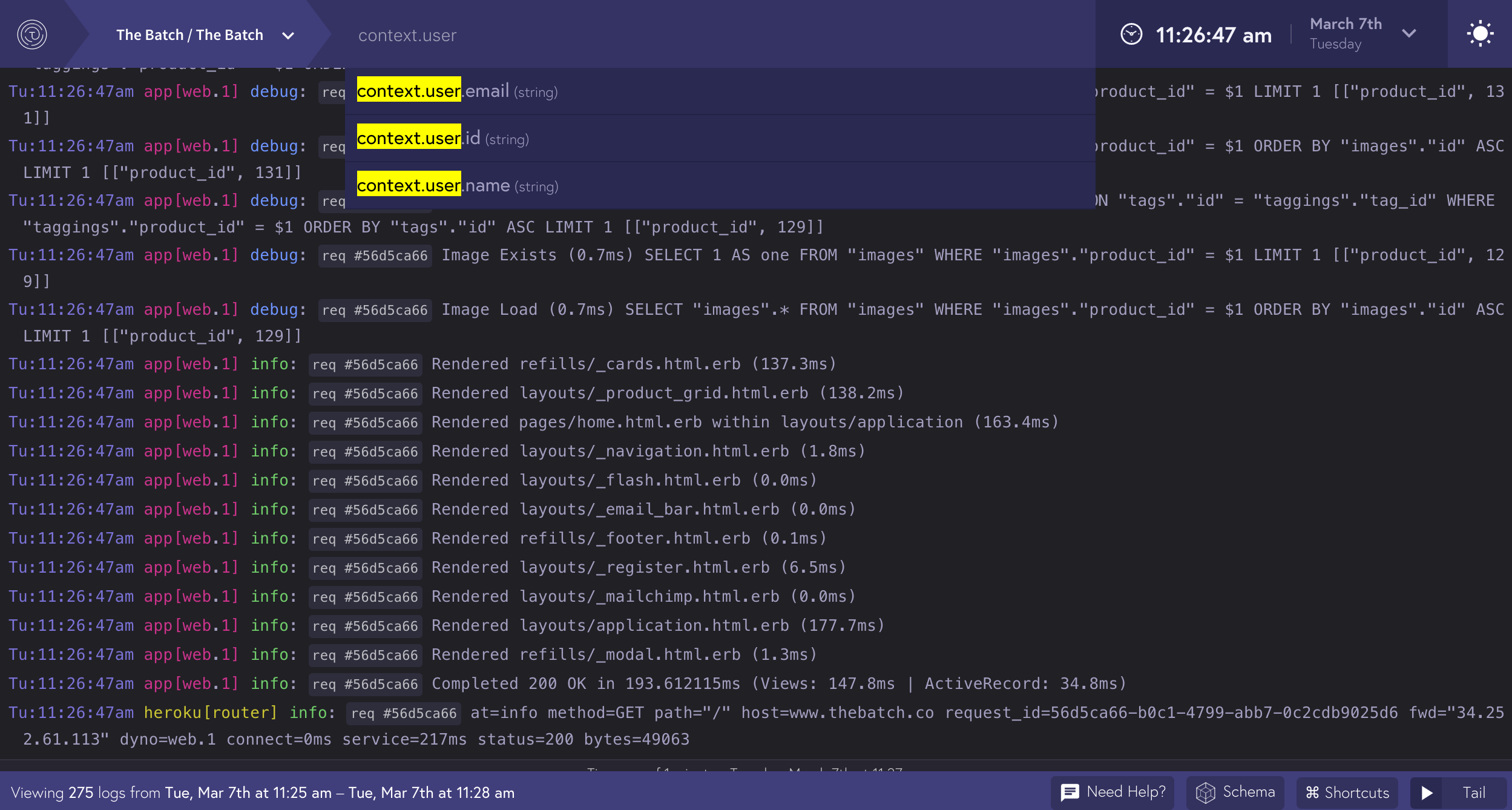 How it works
1
Tons of logs!
Timber collects all of the logs from your applications, captures context/events, and ships them automatically.
2
Log Conversion
Logs are processed and structured into a clean, readable json structure and indexed for optimal searchability.
3
Powerful Dashboard
Once logs have been processed, they're sent to our beautiful dashboard in real-time, allowing you to search and filter with ease.
FAQ
How does it work?
Once the Timber package or gem is installed, it will automatically decorate your logs with useful context and events (user info, requests, queries, etc).
How do I install Timber?
Simply sign up and choose your language and platform, from there you will be guided through a very brief installation process that will give you everything you need.
How much does it cost?
Timber offers a variety of plans (including a generous free tier) to suit any company size. Paid plans start at $8 per GB of data sent.
Which apps do you support?
Currently we have packages for ruby, elixir and node, but can also accept logs from any app that runs on Heroku.
What data can I collect?
You can see all of the possible fields at https://github.com/timberio/log-event-json-schema, but you can also add your own custom context and events.
How is this different?
Most logging platforms accept only raw text or json payloads. Timber automatically structures your logs so they're consistent, and augments them with custom context and events.
100,000,000+ logs sent to Timber last month.
Complete insight into your applications with context and structured logs.
Sign Up