Accounts in Timber repsent you personally. There is no need to create multiple accounts for different organizations or apps.
Sign-up
Signing up for Timber can be accomplished with 1-click through our Github and Google integrations. We also support traditional email/password accounts as well.
Please see our quick start for assistance registering.
Account settings
You can access your account settings in the bottom left of the software: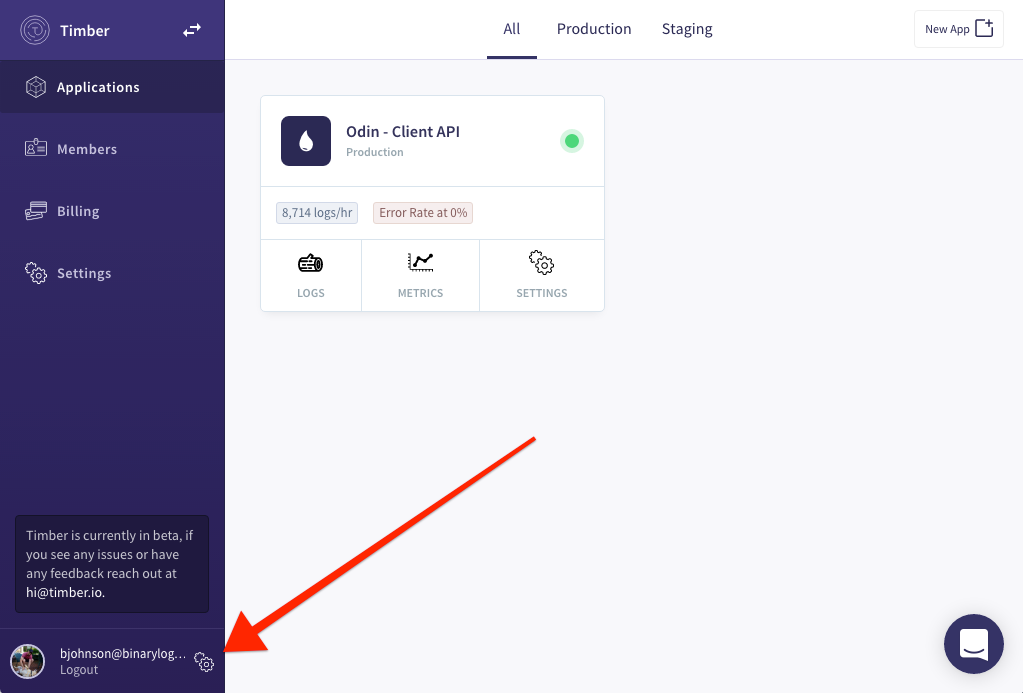 Questions? Need help?
Chat with us, just click the talk button in the bottom right of this page.
Chat with us
Start a trial - 15 days free
Log better and solve problems faster, today. Less than 1 minutes to install.
Start a trial