This guide will walk you through getting started on Timber. Each step includes screen-shots, and the process itself should take less than a minute.
1. Start by signing up
https://app.timber.io <— sign-up here
This is your personal account. There is no need to create accounts for separate organizations. You can read more about how your account works here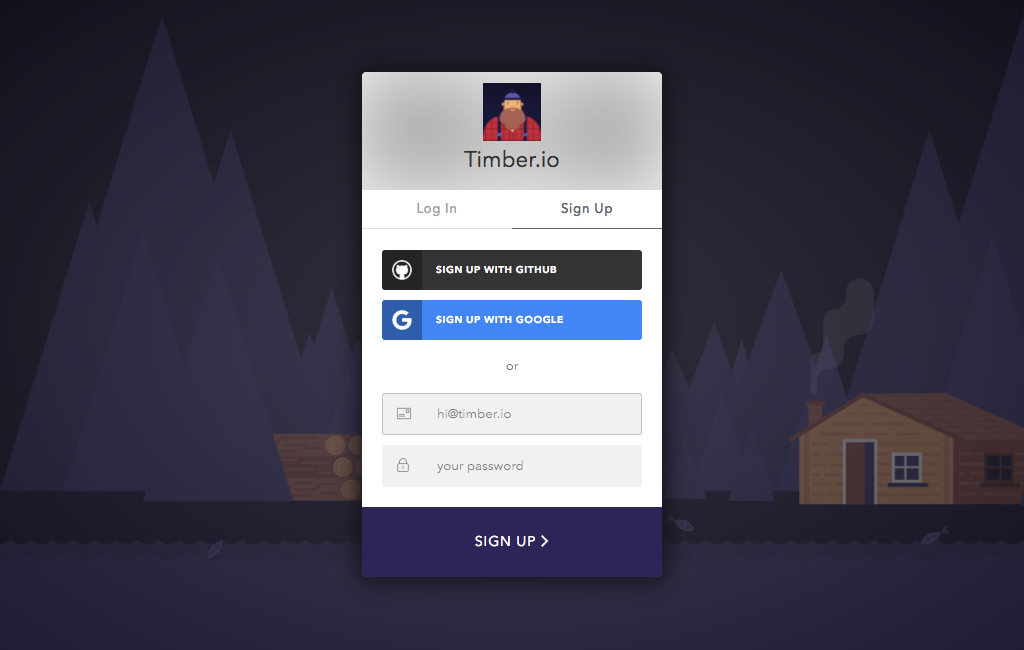 2. Create your first organization.
Organizations are an umbrella entity. They contain applications, team members, and billing.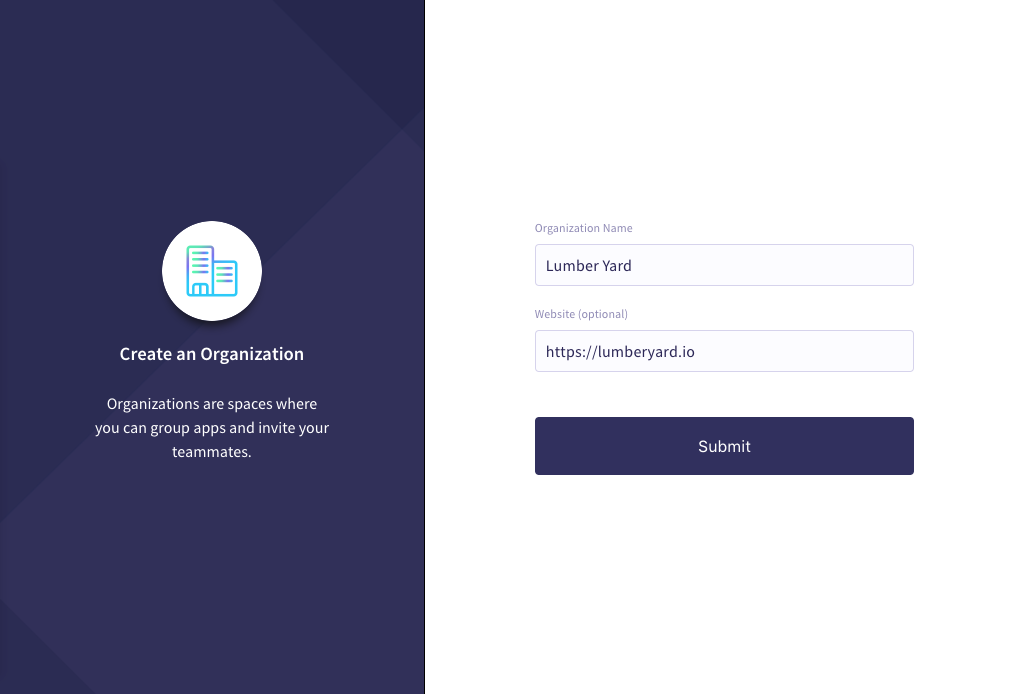 3. Create your first application.
Each application represents a stream of logs. We ask for the details below because it allows us to provide simple and clear installation instructions. No need to sift through pages of docs!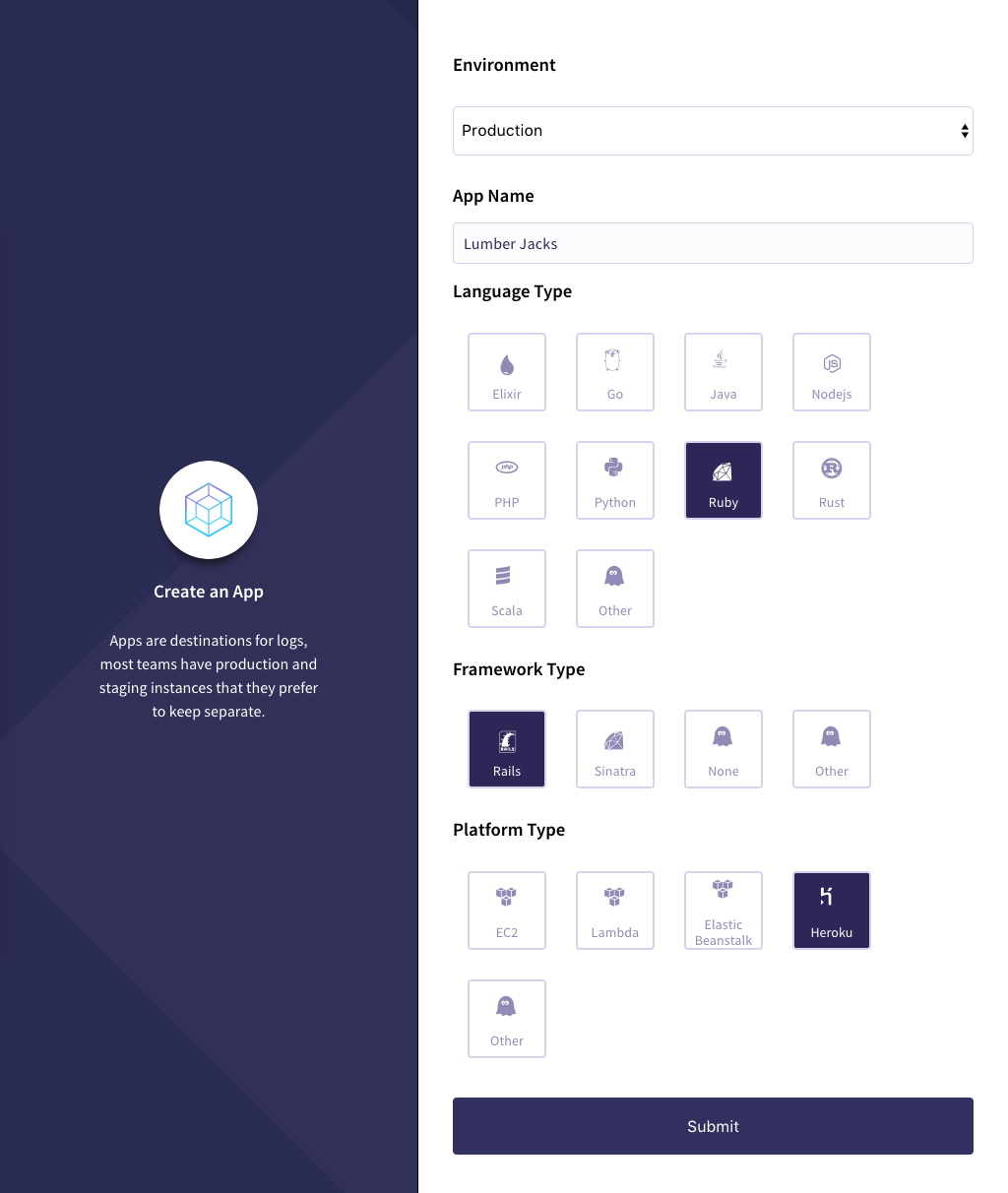 4. Done! Simply follow the instructions displayed.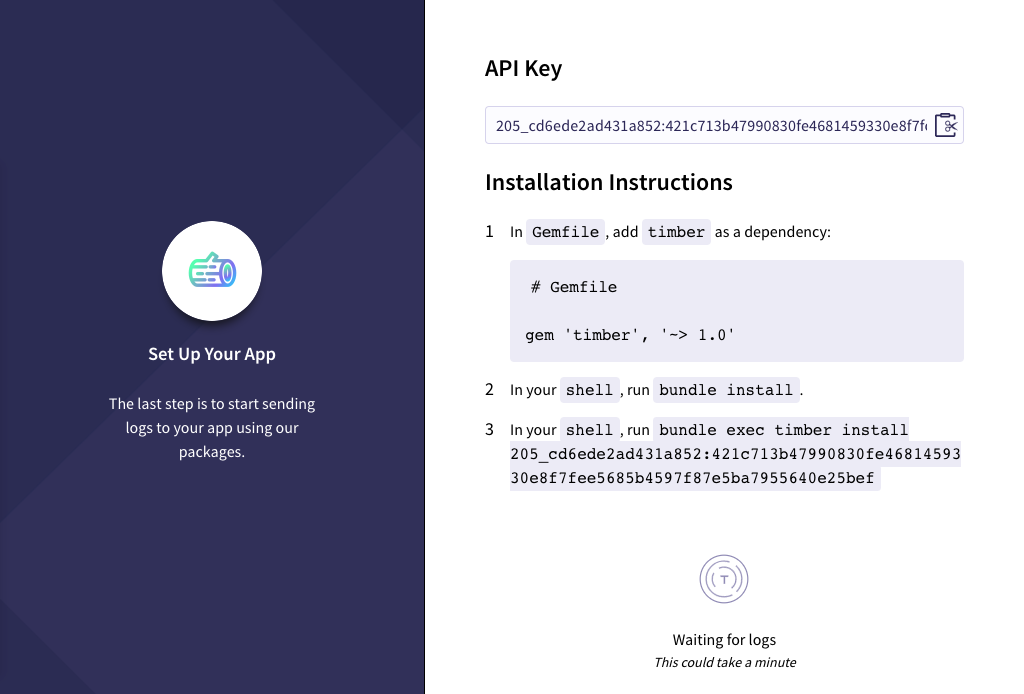 ---
Next Steps
Checkout the Timber App section to your left. Recommended articles:
Questions? Need help?
Chat with us, just click the talk button in the bottom right of this page.
Chat with us
Start a trial - 15 days free
Log better and solve problems faster, today. Less than 1 minutes to install.
Start a trial