With Timber, each log line has [additional metadata attached]/docs/app/basics/events-and-context/. Metadata is at the core of what makes searching, alerting, and graphing so powerful in Timber. But sometimes you need to just see the data. Achieving this is simple:
Steps
Click the log line
That's it! :)
Demo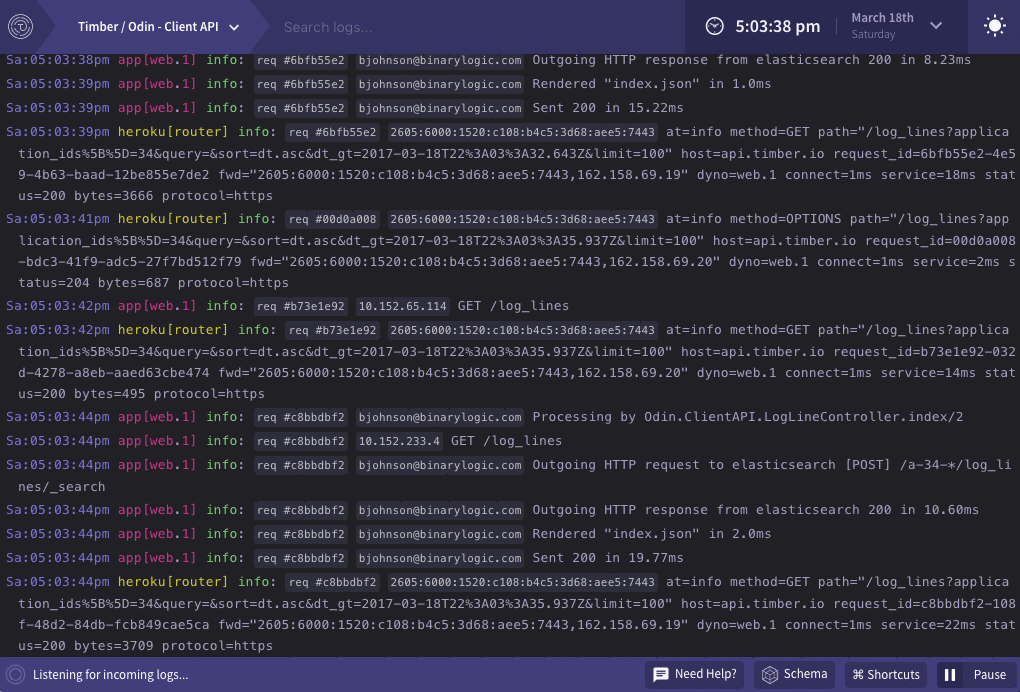 Sharing this metadata
When you click the log line the URL in your browser changes. If you send that URL to someone they'll see exactly what you see. Read our link to a log doc for more details.
Questions? Need help?
Chat with us, just click the talk button in the bottom right of this page.
Chat with us
Start a trial - 15 days free
Log better and solve problems faster, today. Less than 1 minutes to install.
Start a trial