Tailing a user allows you to filter the logs to a specific user. It has multiple applications:
Find user reported issues easily and quickly.
Verify user reported performance issues. Finally answer "why is the site slow?".
Tail yourself while you run integration tests.
Steps
Issue any of the following queries context.user.id:1234, context.user.name:"Ben Johnson", or context.user.email:[email protected].
Tip: you can also click the user tag directly on the line (see example below).
Demo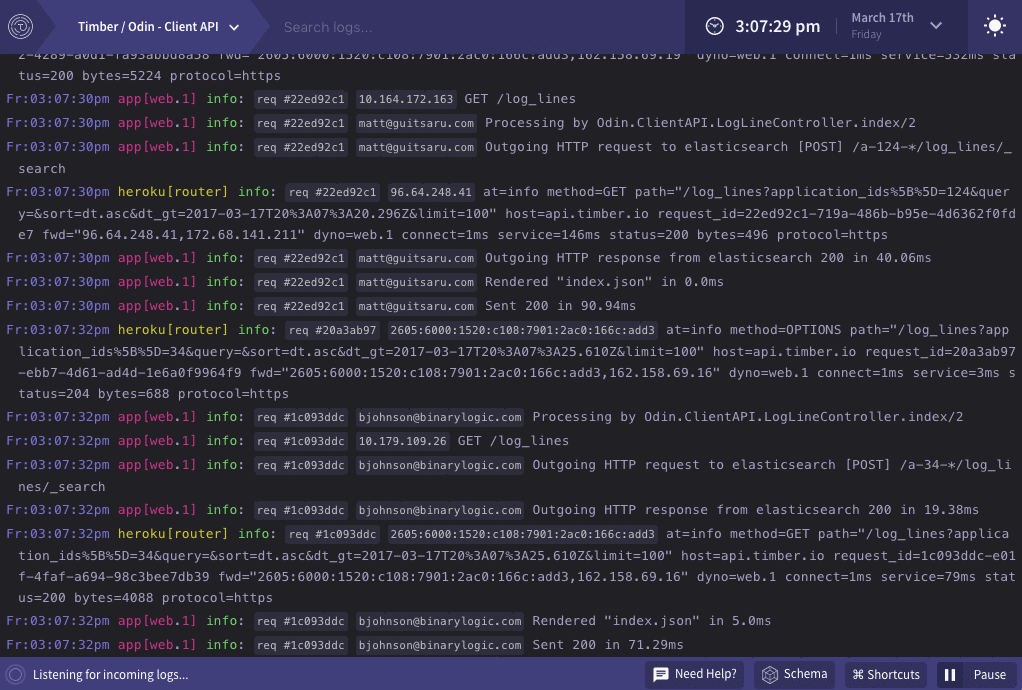 Questions? Need help?
Chat with us, just click the talk button in the bottom right of this page.
Chat with us
Start a trial - 15 days free
Log better and solve problems faster, today. Less than 1 minutes to install.
Start a trial