When you right click in the console, it will bring up a context menu: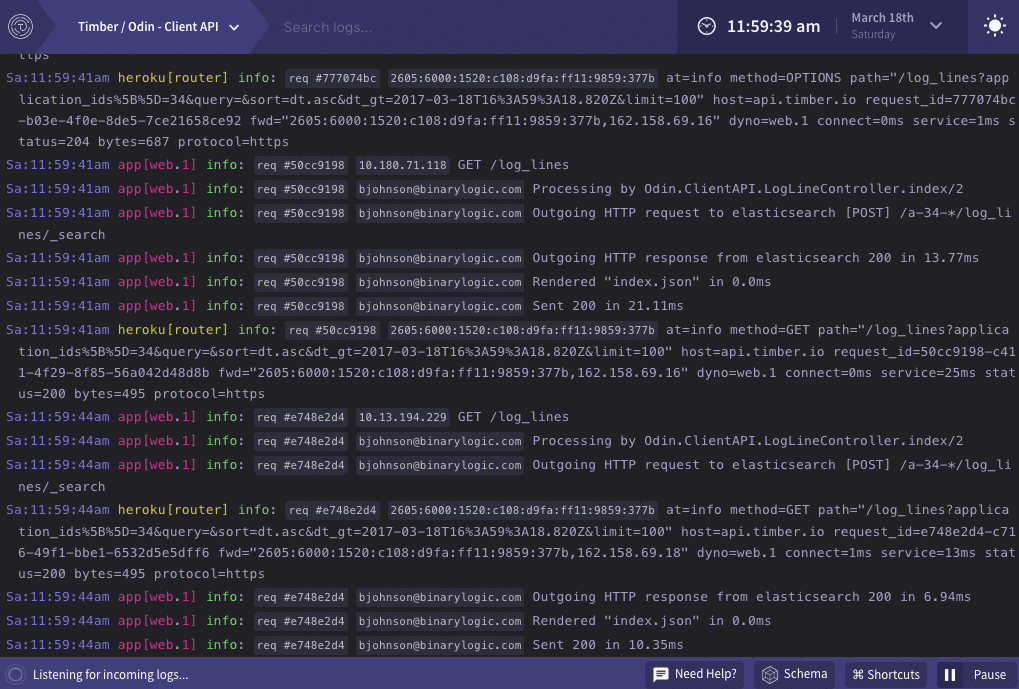 The options explained:
View context - This opens the context panel for inspection.
Copy log message - Copies the raw log message to your clipboard.
Copy link - Copies the direct log line link so that you can share it with others.
Drop marker - Adds a marker within the timeline for reference. This is a great way to "plant a flag", so that you can see new lines that have come in since.
Questions? Need help?
Chat with us, just click the talk button in the bottom right of this page.
Chat with us
Start a trial - 15 days free
Log better and solve problems faster, today. Less than 1 minutes to install.
Start a trial