Each app comes with a set of recommended installation instructions. The goal is to make it easier to get setup on Timber and avoid the need to sift through pages of documentation.
Locating your installation instructions
If you've already created an app:
Navigate to your organizations application list.
Click Settings.
Click Installation at the top of the page.
Here's an example: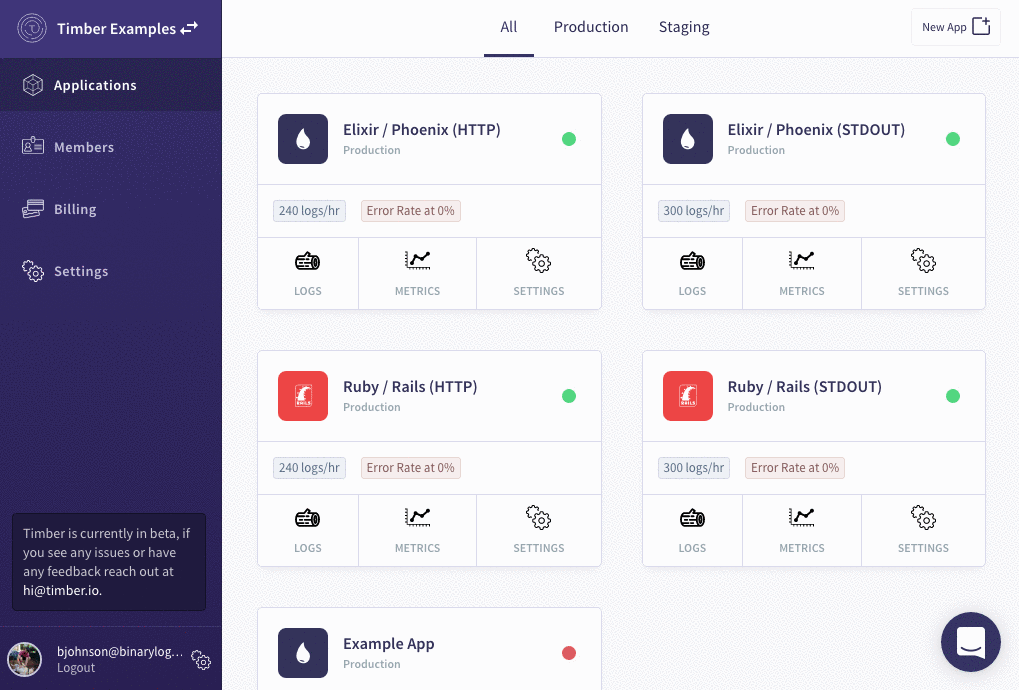 Don't have an app yet?
If you have not created an application, please follow the quick start guide to create one. You'll notice installation instructions are displayed immediately after app creation.
Questions? Need help?
Chat with us, just click the talk button in the bottom right of this page.
Chat with us
Start a trial - 15 days free
Log better and solve problems faster, today. Less than 1 minutes to install.
Start a trial